From 2012, Da Nang wedding photographer Hoang Huu Nhat has started his career in wedding photography. During every photo shoot, his mission is to capture love story in a personal and unique way by letting things flow naturally. By this way, his photographic inspiration flew out and has created thousands of love moments for more than 1000 couples in Viet Nam. Photographer Nhat Hoang and Dee Wedding is the best wedding vendor in Da Nang for your choice.
Nhat Hoang – Da Nang Wedding Photographer Photographer and 10 years journey to capture wedding emotions
Different from other photographers, Mr. Nhat Hoang chose to become a "story-teller" instead of industrial wedding photography. We respect each couple's stories and the way they simply enjoy shooting day. Dee Wedding capturing only real moments, real emotions and real actions behind the lens.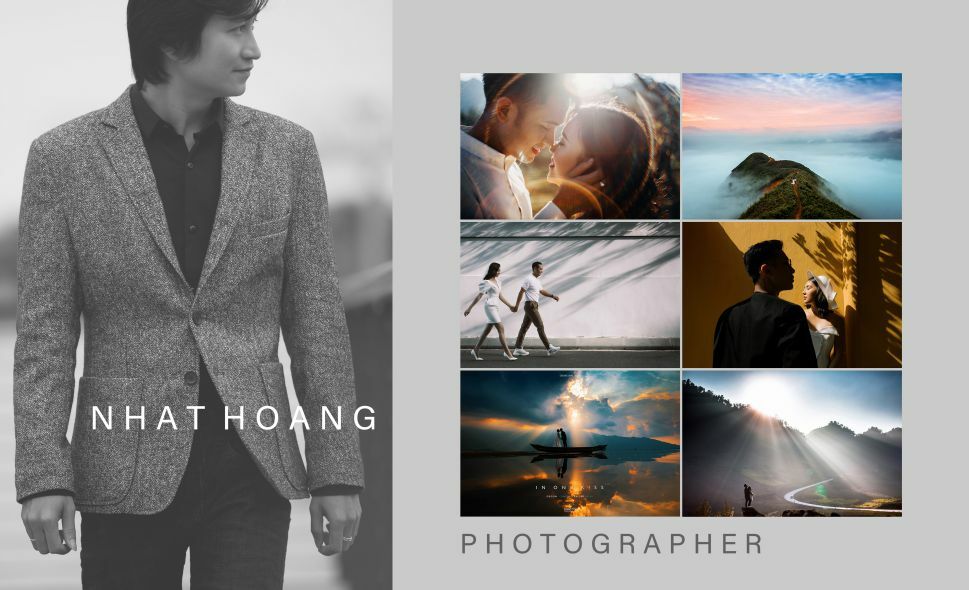 Searching on MyWed Community, Nhat Hoang photographer is known as the most top rated Da Nang wedding photographer. Some of his works won weekly/yearly awards voted by MyWed Photographers Councils as:
Top 10 Best Wedding Photographers in Vietnam
Top 3 Best Wedding Photographers in Hoi An
8 best photos of the year
31 best photos and photo concepts of the week
69 photos and 1 photo concept curated from editors.
Dee Wedding – The brainchild of Da Nang Wedding Photographer Nhat Hoang
Dee Wedding is the brainchild of Da Nang Wedding Photographer Nhat Hoang and it was established more than 10 years ago on the most crowed "wedding street" – Hoang Dieu. If you searched about the Da Nang wedding vendor, Dee Wedding is one of the most popular brand. Their services was guaranteed in the market of Centre Viet Nam, especially in Da Nang City and nearby areas. Moreover, some couples from the North or the South as Ho Chi Minh City also believe in talent and the quality service of Mr. Nhat Hoang and his ekip. So they are willing to go further just to experience photography with Dee Wedding.
Now, we will explore what services that Dee Wedding can provide us!
Thousands of creative pre-wedding concepts
Started with the pre-wedding photo albums from Dee Wedding. There are too many concept has been created for over 10 years. Because each couple was a new story for our creativity. We will worked closely together until the final idea is determind. Every concepts will be not only a beautiful artwork but also the way to express the love story of couples in the most honest way. Some of our popular concepts are:
Street Style Concept
Ancient Car Concept
Resort Concept
And we also provide the Studio Concept too.
Dee Wedding can make sure that the pre-wedding shooting day provides couples perfect environment to be your best self. Couples can be doing favorite things in favorite places without any arragements. We will take the real moments in the best position as we can. And that how we definitely please our customers.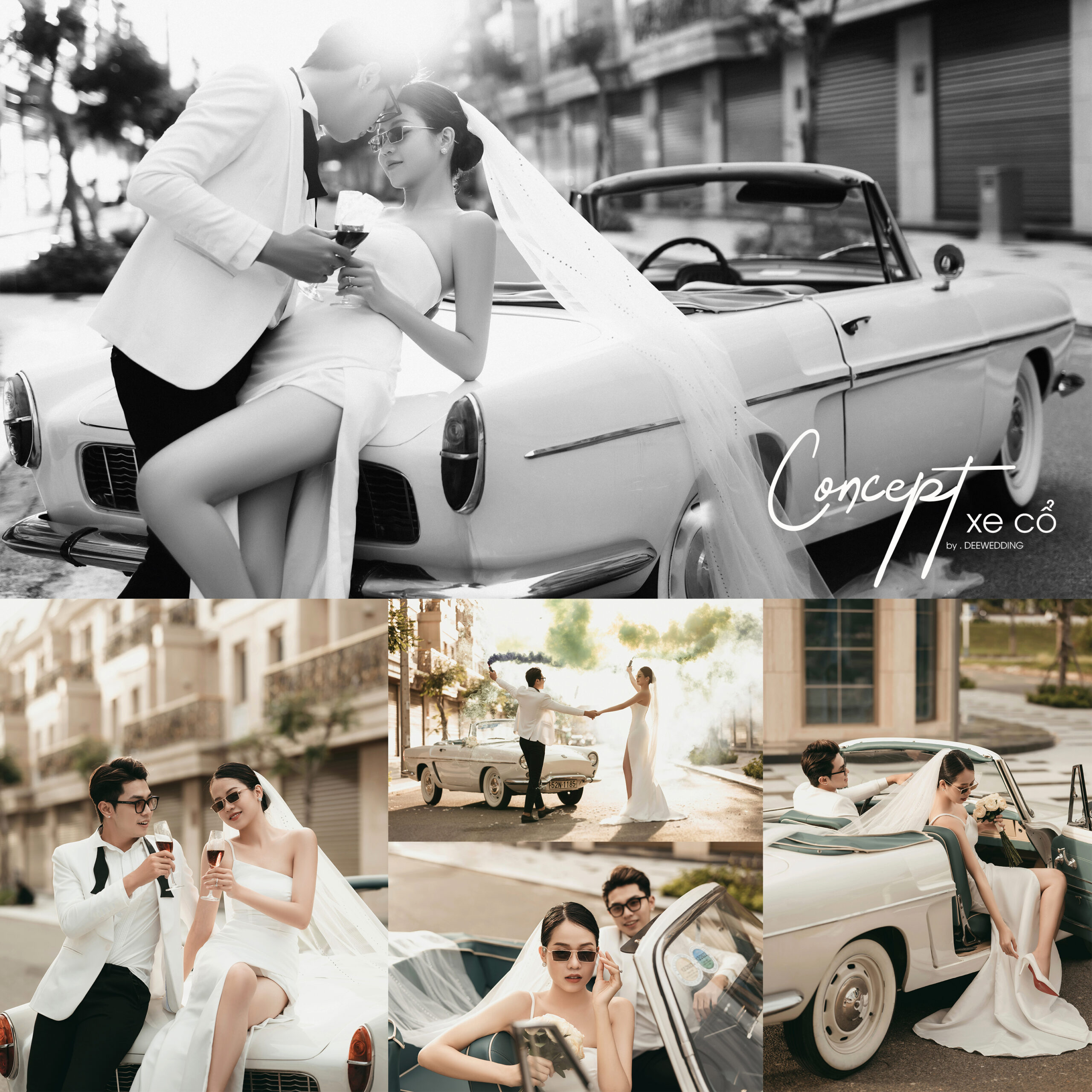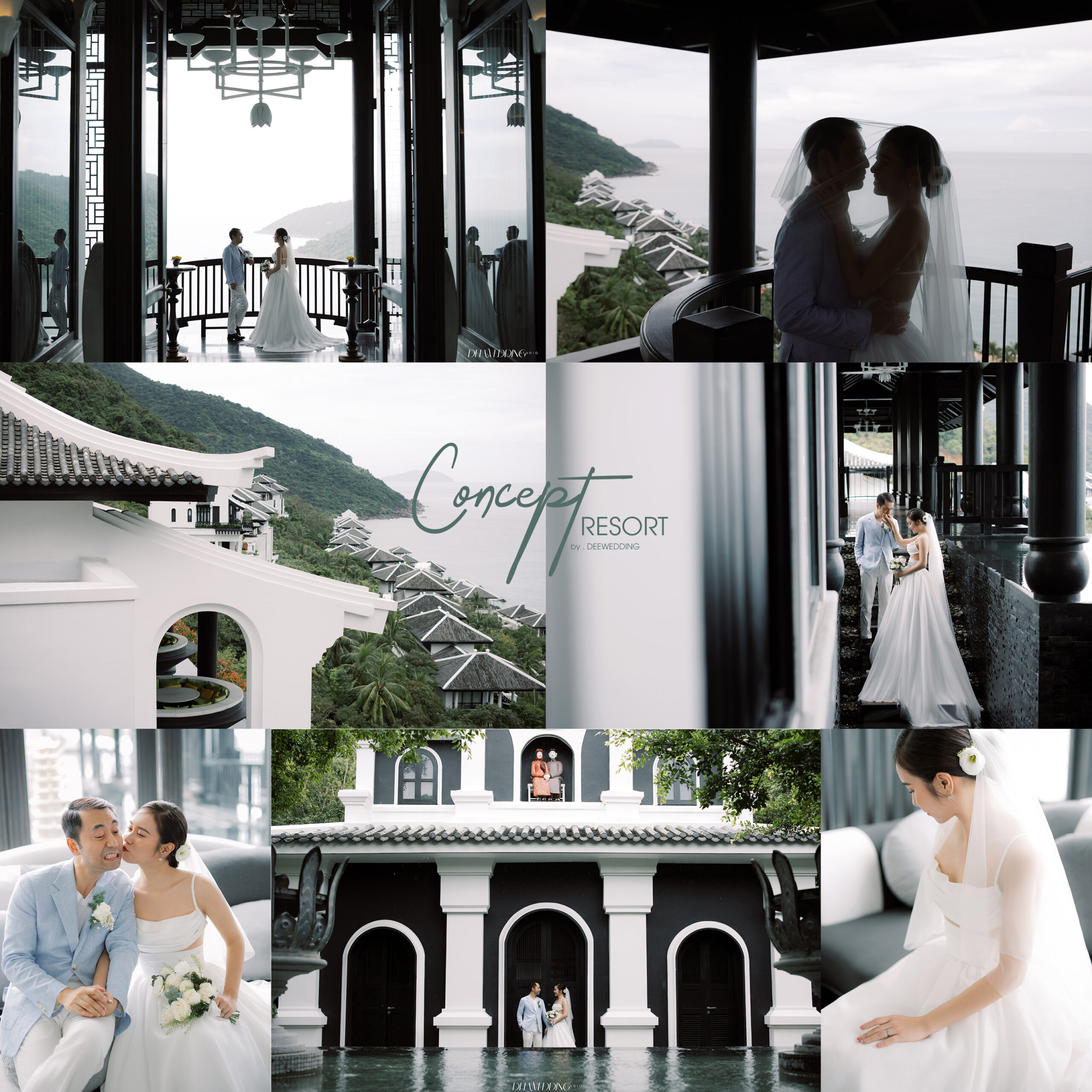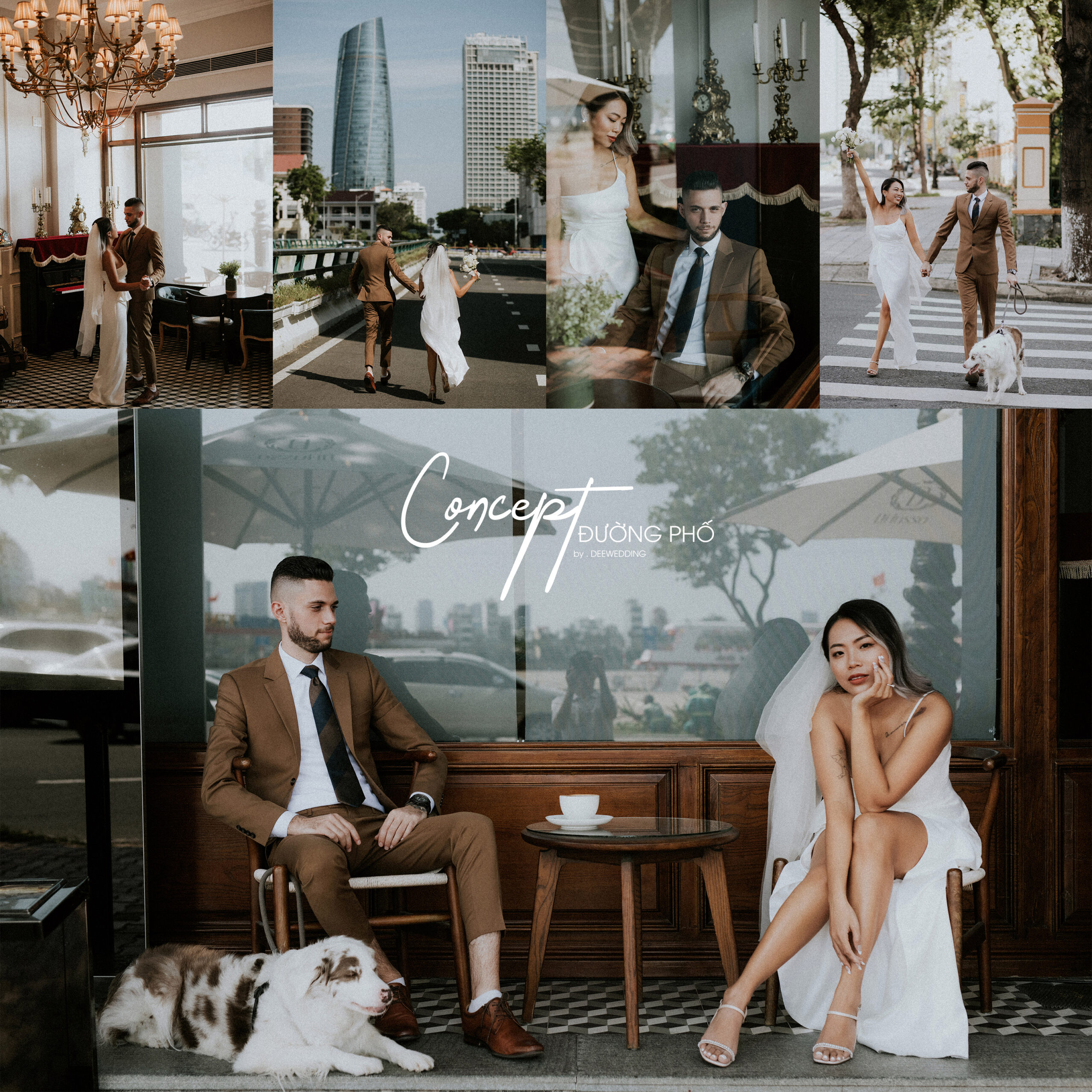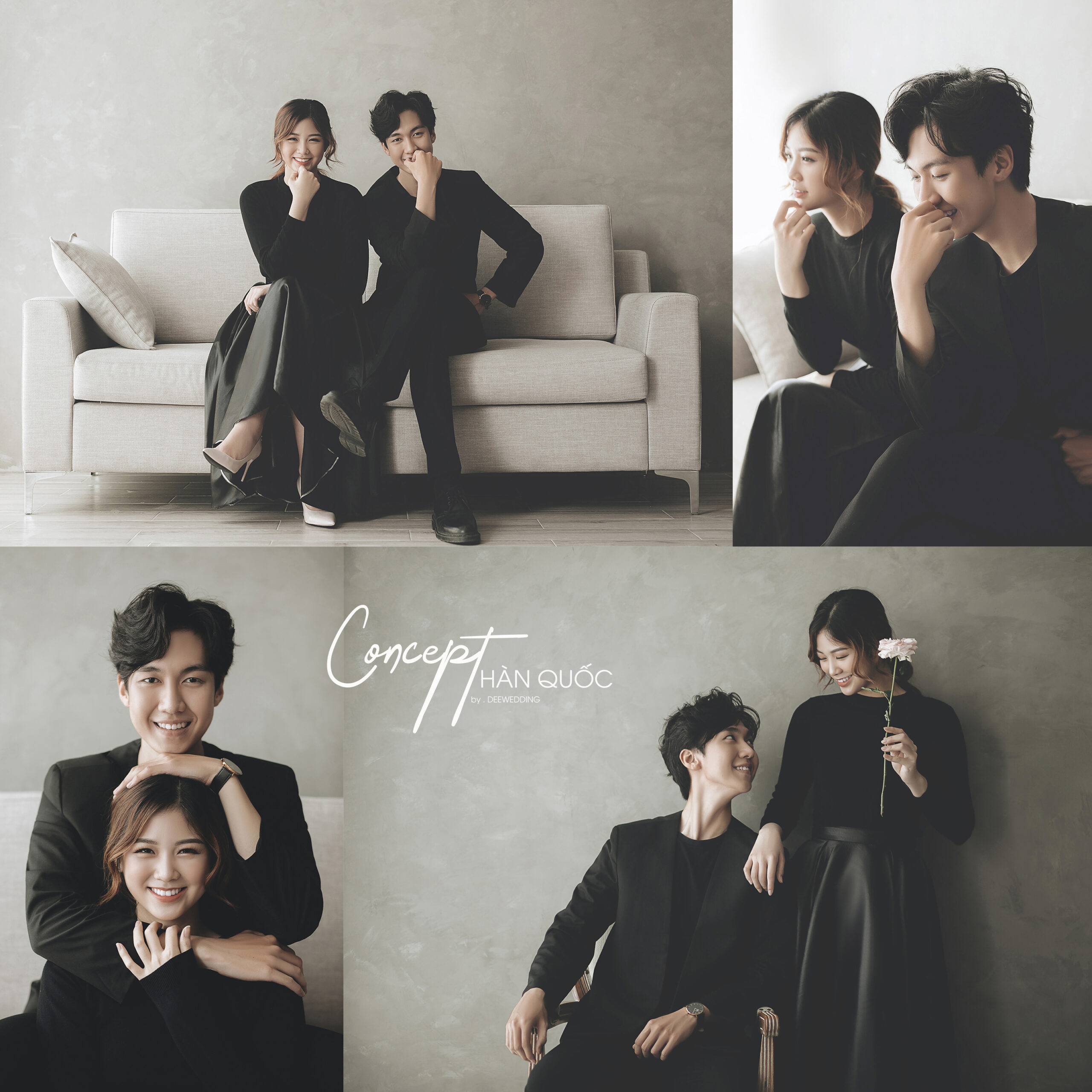 Touching moments in wedding ceremony
What are you looking for at a Da Nang wedding photographer? We believe that the answer is the emotion. This value is most evident in our works at your wedding day. We catch up every moments from everyone (not only the bride and groom) to complete an emotional wedding ceremony album. Our ekip has from 2 – 4 photographers, assistants and makeup artist to follow in your wedding day. So we can capture from the first to the last activity without missing any important event made your special day.
OUR WEDDING DAY PACKAGE HAS:
Wedding dress in Diamond/Luxury/VIP category
Traditional ao dai
Suit for groom
Makeup package by Dee Wedding makeup artists
Fresh bouquet flower for bride
Boutonniere for groom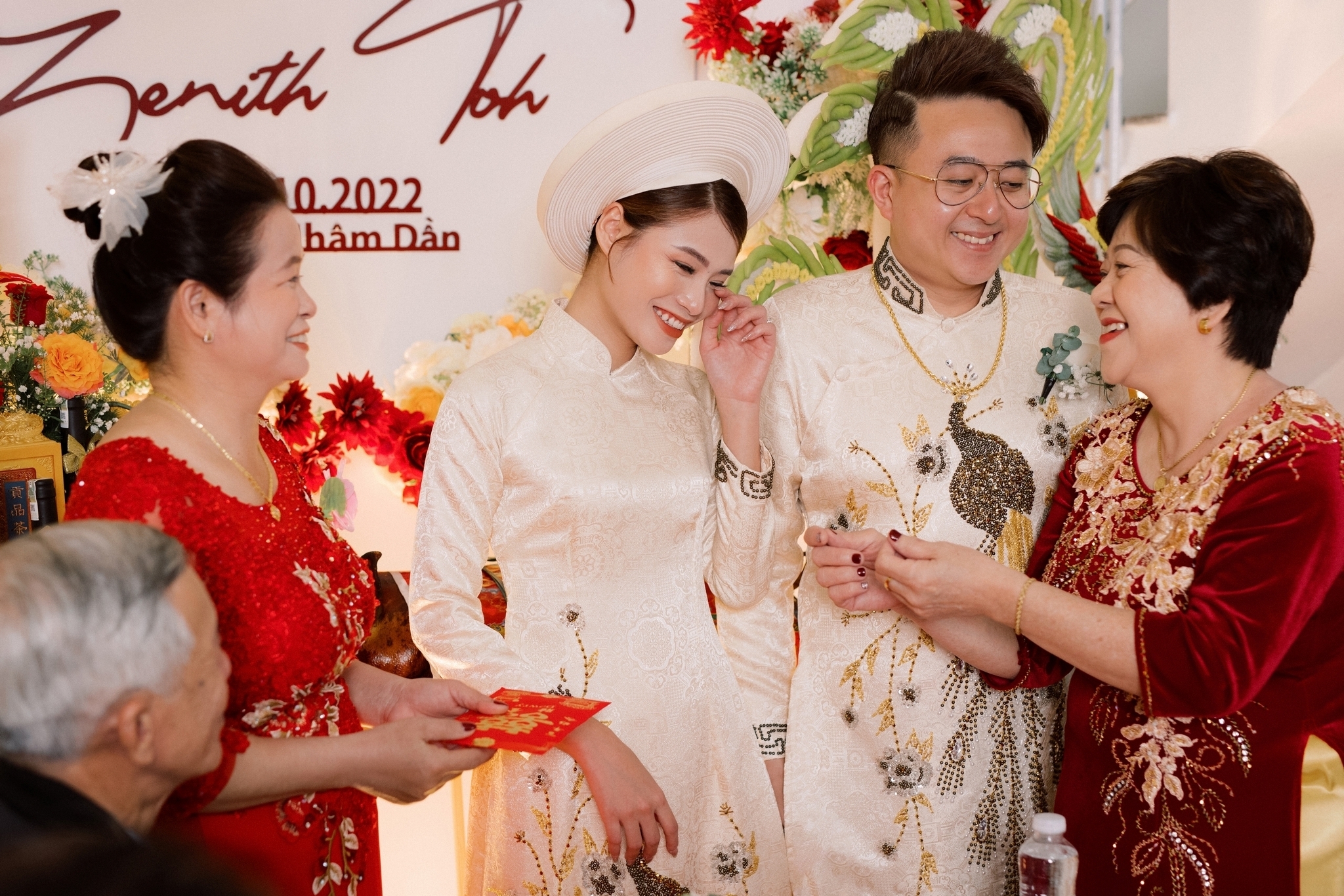 Professional wedding videography
In addition to telling stories by visual, Dee Wedding also use filming language. Videography is well-invested from talent cameraman team and professional video editors to quality devices (camera, flycam,…)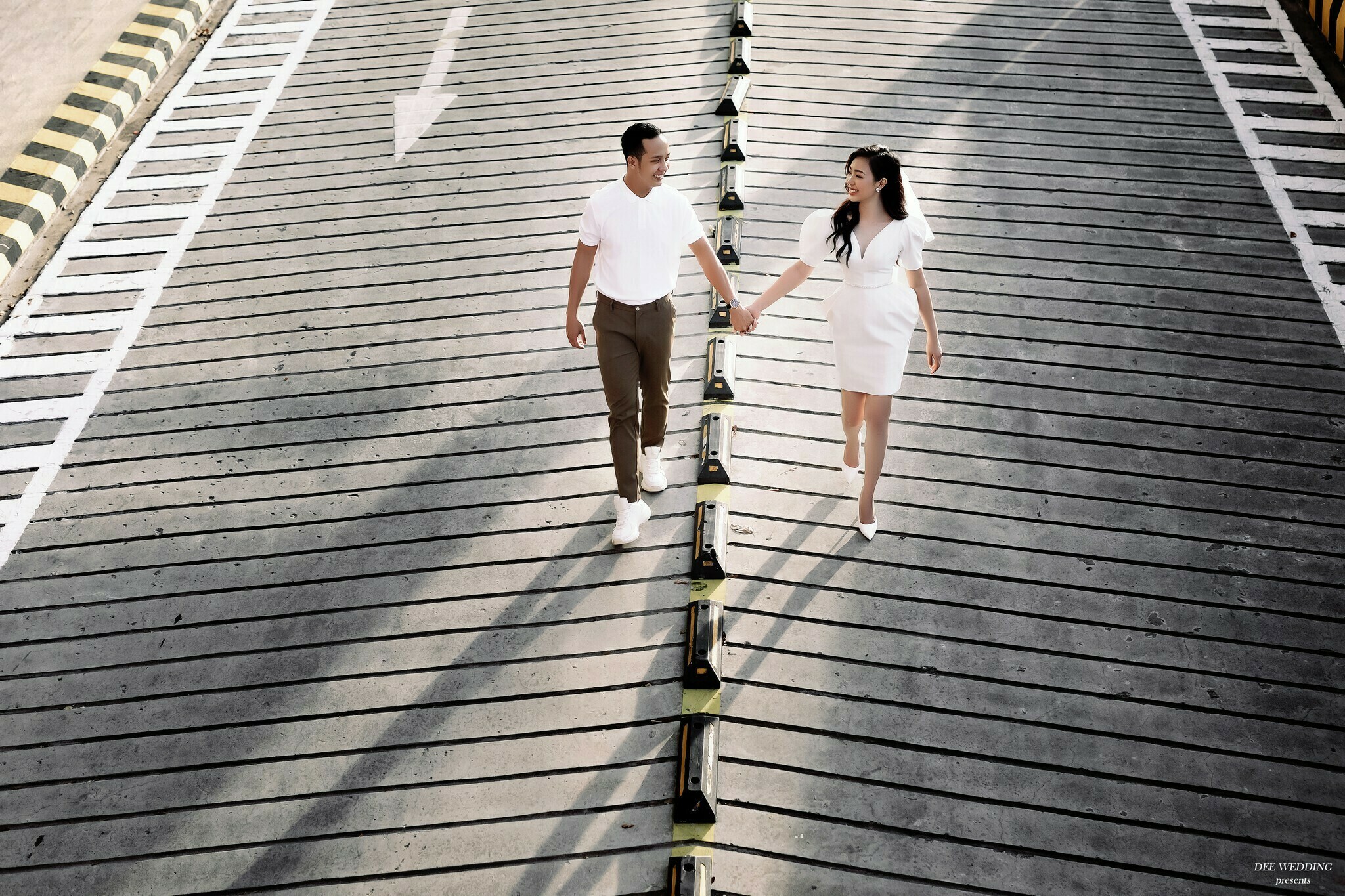 Leading of wedding dresses and make up trends in Da Nang
Last but not least, the reason why many customers chose Dee Wedding to accompany in the wedding day is our commitment to creating perfect bridal look. We are updating the international trend of wedding dresses and briral makeup looks to apply to our customers. In addition to the beauty factor, we pursure an image that is timeless, sophisticated and luxurious to the flow of time.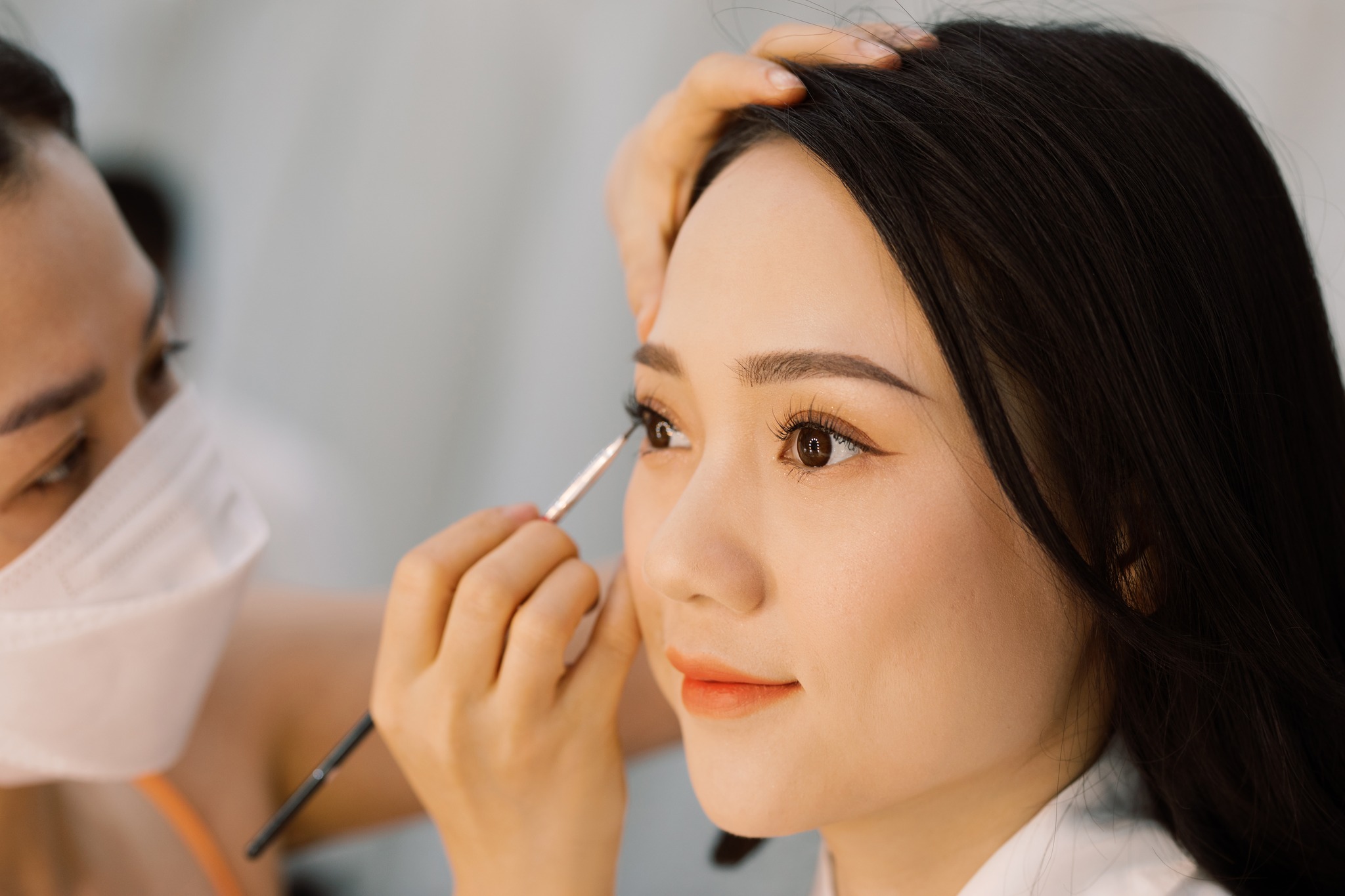 Da Nang Wedding Photographer and wedding places for shooting in Da Nang
There are so many beautiful places for pre-wedding photoshoot in the S-shape land of Vietnam. Especially for Da Nang, it is truly a paradise for couples to explore and save the emotion memories. Let's find them in a variety of pre-wedding concepts of Dee Wedding and Da Nang photographer Nhat Hoang.
Inner of Da Nang with beautiful beaches, bridges and streets
Outdoor shooting in the city center is the ideal choice for couples who don't have enough time and want to save the cost of wedding photography. Da Nang is naturally blessed with every beautiful scenes. There has rivers, moutains, beaches,… to make up a captivating landscape.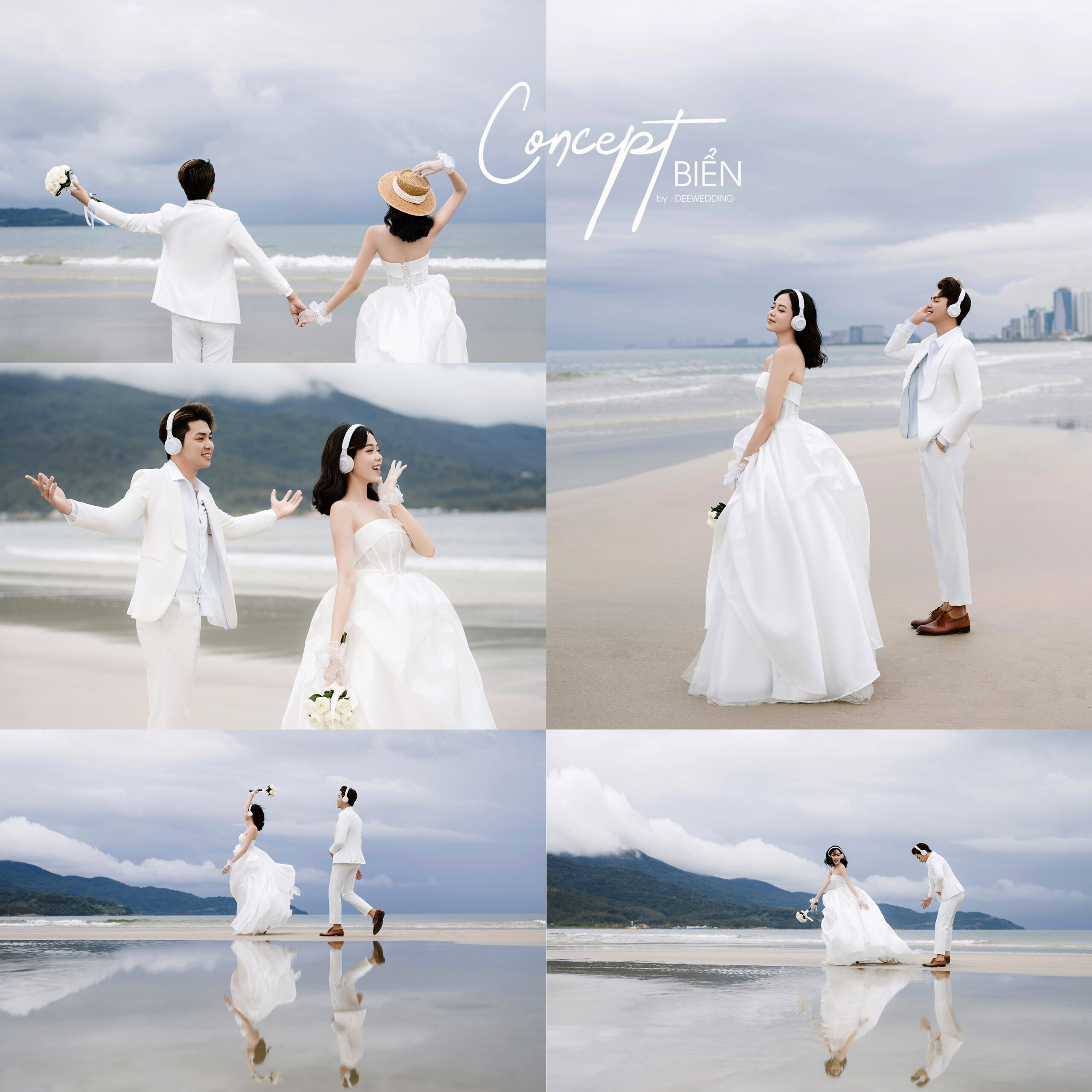 The most popular choice for Dee Wedding's customers is the Beach Concept. You will be impressed with the dawn in beautiful beaches or extremely enamored by romantic scene like film in the sunset. Not only that, taking wedding photos at familiar locations such as famous bridges or Da Nang crowded streets is also one of Dee Wedding's strengths.
Hoi An Ancient Town
Nowadays, Hoi An Ancient Town becomes a destination for not only couples but also thousand of tourists. Every corners there deserves to be saved in the pre-wedding photo album. Especially, it is one of the shooting locations without any additional expenses. Signatures in Hoi An Concept are the yellow wall and the trellis of confetti that blooming on the red-brown tile roofs. Or you can find the private alleys, the glorious traditional latterns or the ancient streets with lots of people passing by.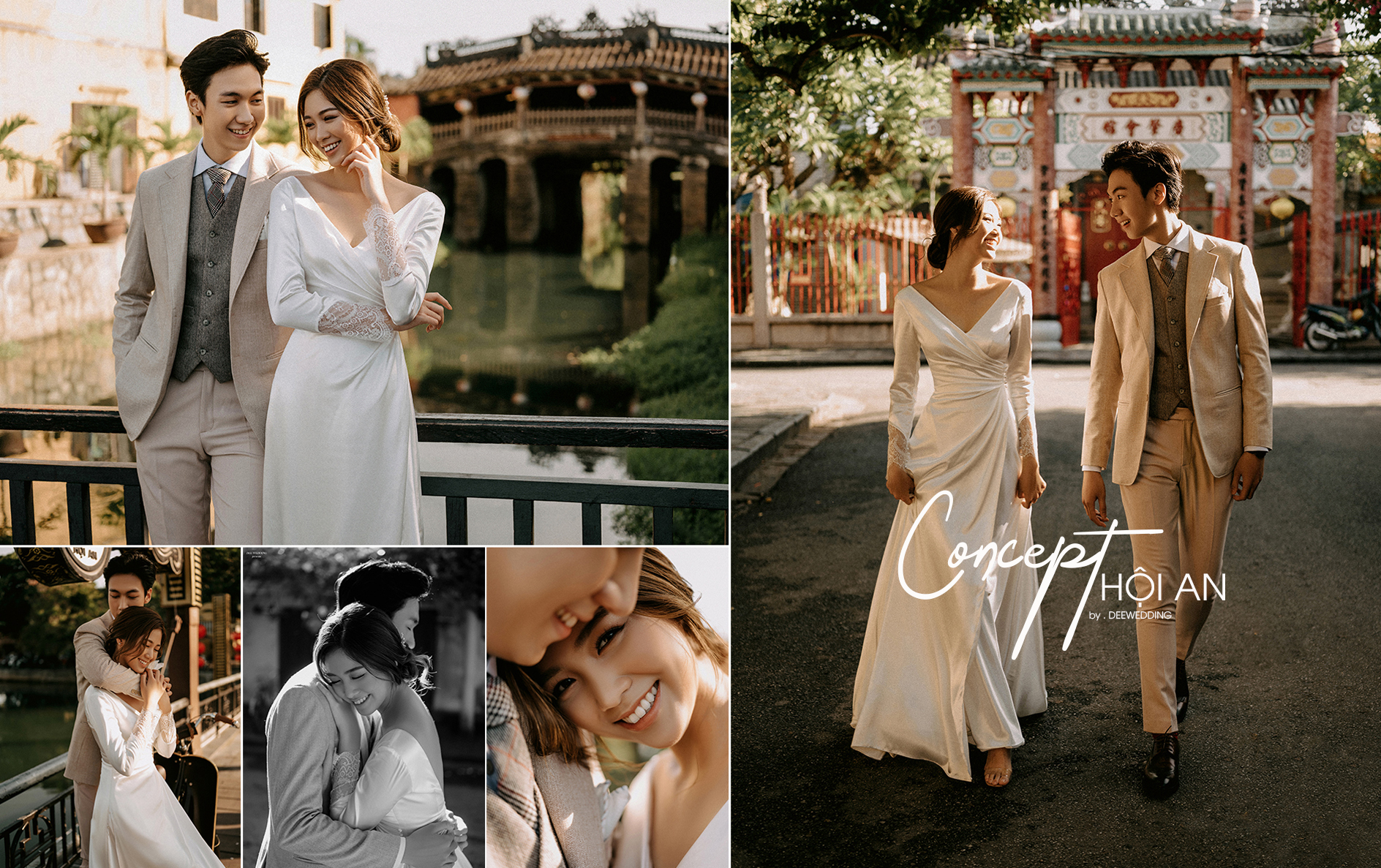 Hue City
Hue is famous by the poetic beauty and ancient features blended with a majestic nature. This dreamland attracts many couples to take pre-wedding albums with variety of locations that create differents mood and tone such as Imperial City of Hue, Citadel Hue, Khai Dinh Mausoleum, An Dinh Palace, Thien Mu Pagoda,… on the peaceful Huong River or beautiful landscapes like Vy Da village and Lang Co beach.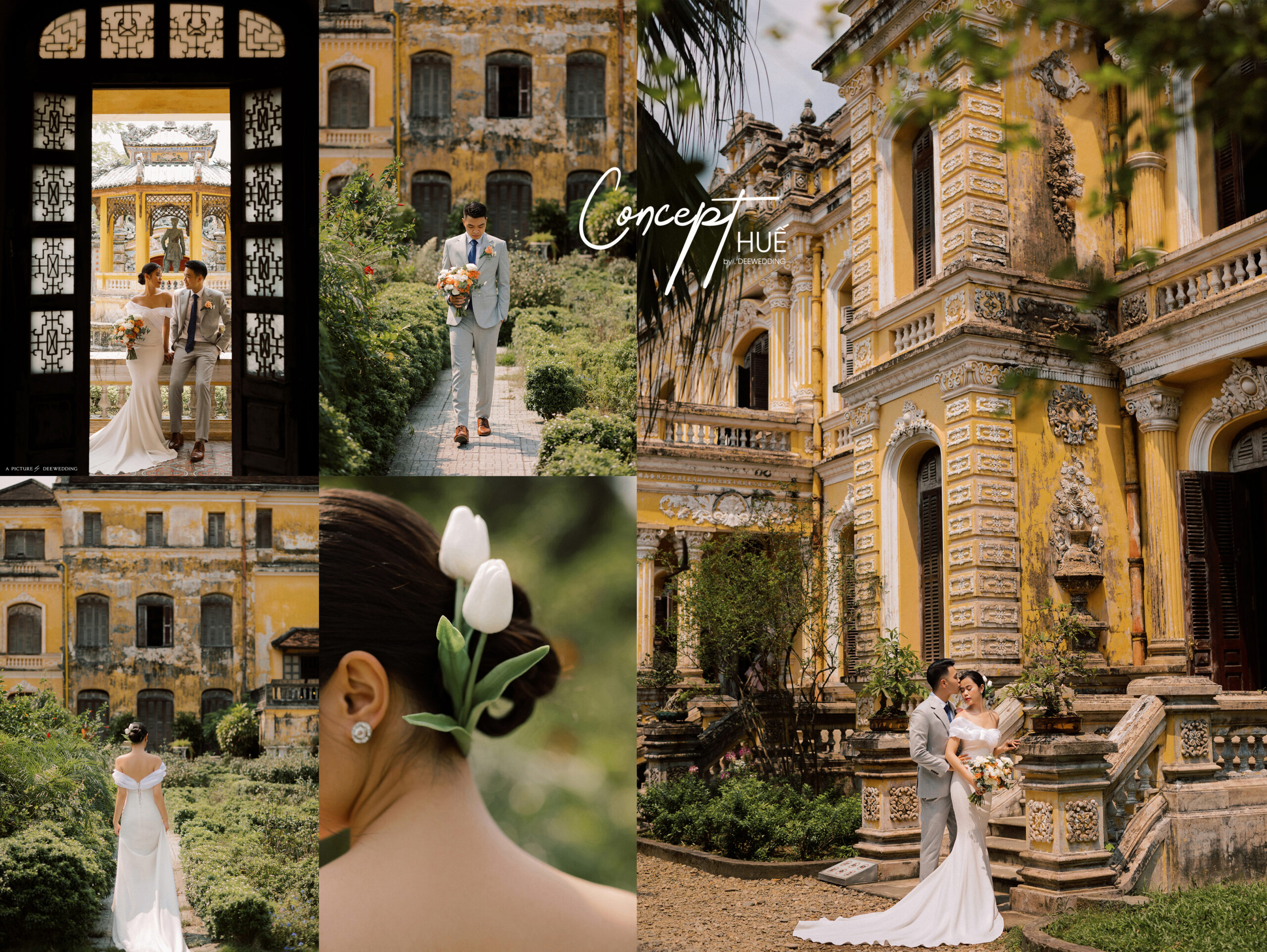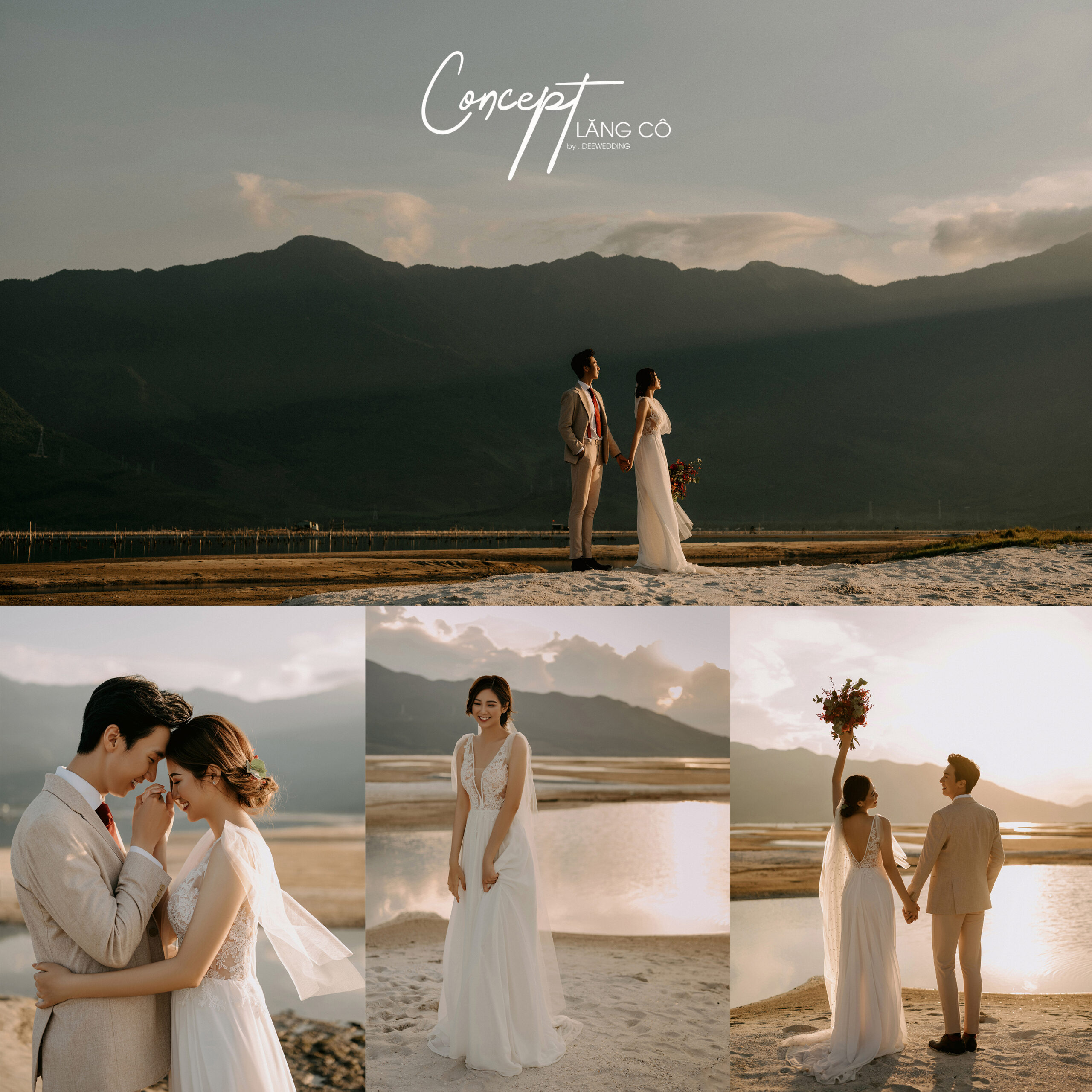 Getting married is one of the most important moments ever. If you want to remember exacty the way how you go through it for the rest of your life, you need to find an amazing photography vendor. Da Nang wedding photographer Nhat Hoang and his ekip will prioritize capturing how you feel throughout the day and help you to transport right back into that blissful wedding joy. We think every shots will be the priceless treasure that you can't find a second time in your life.
CONTACT US AT
Phone: 0236 3956 879
Email: dee.wedding938@gmail.com
Address: 232 Hoang Dieu Street, Da Nang City
Opening time: 08:00 – 22:00